Some might say print is dead, but I believe there will always be a place in homes for a good book … especially if it is on Design. Regardless of whether these books will reside on a bookshelf, a coffee table, a desk or a nightstand you can be sure that they are as beautiful as they are informative.
No. 1 on my list is a newly published book from Nina Freudenberger, an Interior Designer and Founder of the brand Haus Interior.  She was the focus of one of my editorials for Curio, a British digital magazine, and I can attest that she is both gracious and stylish AF.  Thrilled to have been invited to her NYC book party last week for …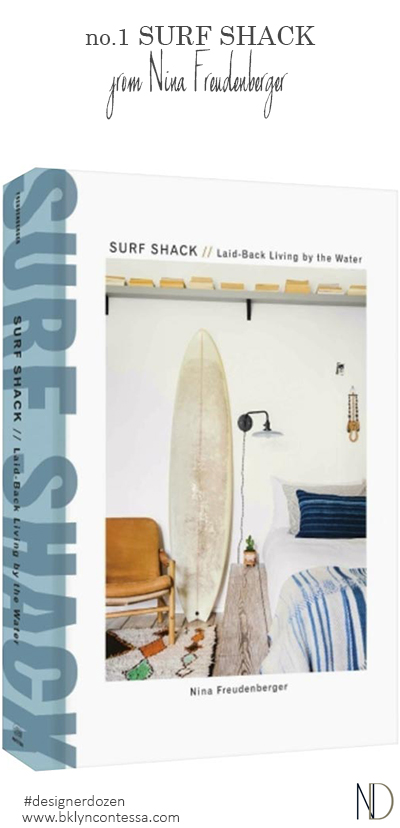 No. 2 comes from Kinfolk and everything they publish is exceedingly inspirational and aesthetically on point. I mean, the monotony of beauty might bother some jaded souls, but for me I cannot ever have enough whether from their magazines or Instagram or now from their Interiors book.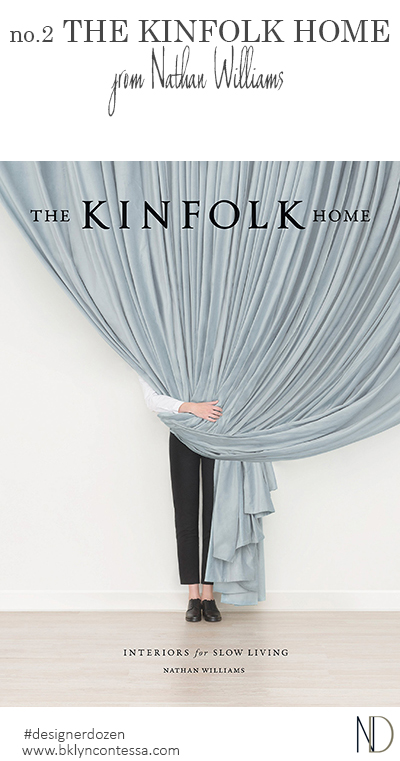 No. 3 hands-down is one of the best Design books I have ever read. I received a copy from their PR to review years ago and I have to admit that it is one of the only book on Design that I reference again-and-again.  The photography is spot-on, not trite drivel from gentrifiers, and at its core it is just so full of good information, A+ Anne, Afuckingplus!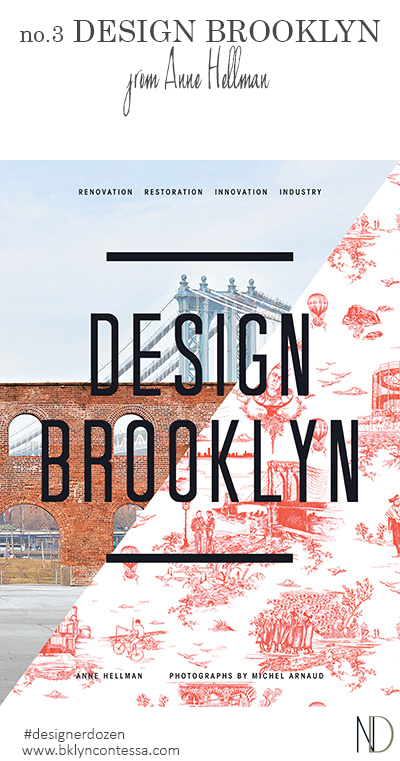 No. 4 is from a social media friend, Anne and I go back to Twitter circa 2009 before she co-founded Rue Magazine or wrote this book. I always found her too-cool-for-school blog to be full of inspiration and it is safe to say this book, like her blog, doesn't disappoint.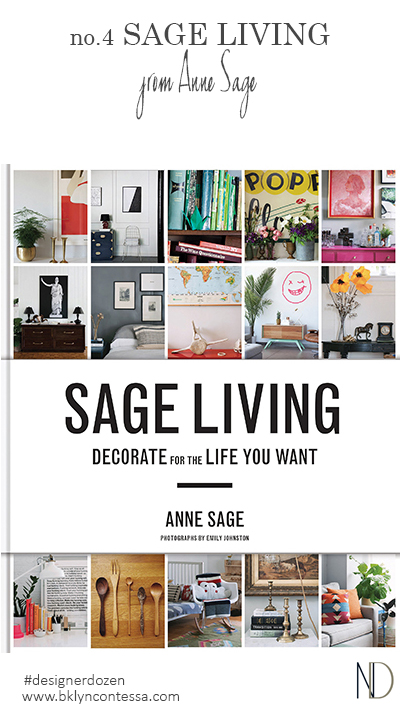 No. 5 Modern Mix is a master class in curation and a must read if you want to create a space that will be a one-off.  I am fortunate to know both Eddie and Jaithan, they are one of my favorite couples in the Industry! I am super duper proud of their freshman effort and cannot wait for their next book!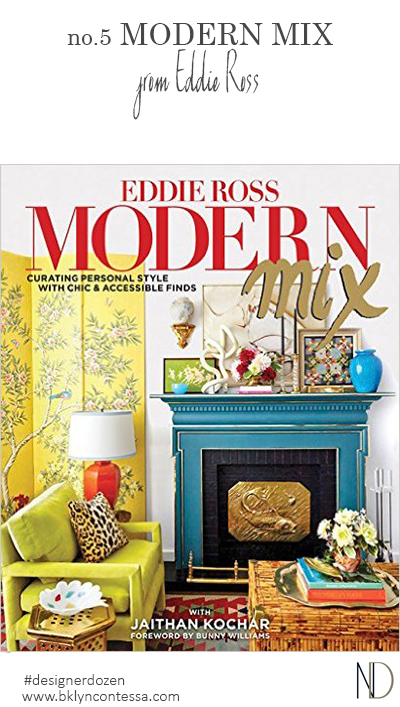 No. 6 is authored by a true woman of substance.  I can say with full confidence that there is no one else in this Industry that I respect or admire as much as Maryam Montague. She is an International Humanitarian, heads a Charity for local Moroccan girls, Owns the gorgeous Peacock Pavillions [that she designed with her Architect Husband which has been featured in Elle Decor and Architectural Digest], runs a shop that sells gorgeous rugs and other local handmade goods, is the editor of an award winning blog and wrote this book on Moroccan design.
No. 7 is from another social media chum, Will Taylor of Bright Bazaar, and is a must buy if you color makes your heart skip a beat. Will, or @will_uk as I think of him, and I go way back to 2010. I am so inspired by Will, not just by his now 2 published books or his wildly popular Instagram account nor his make you smile style blog, but because he [like many of us early to social media and digital publishing] has established himself professionally in an emerging Industry and created something from nothing. Bravo.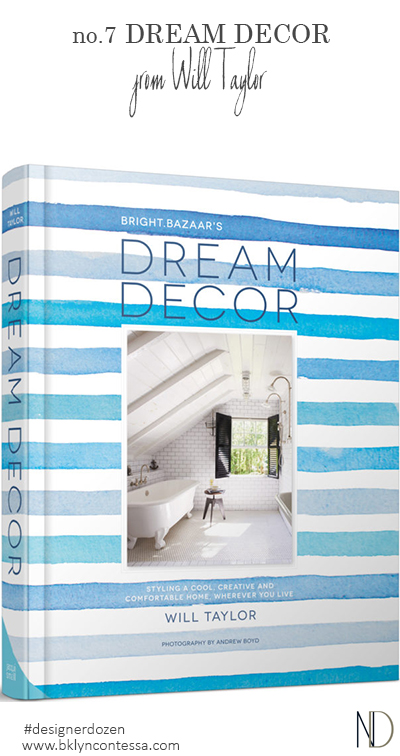 No. 8 Beautiful, Classic, American … like Ralph Lauren without the infatuation for the Southwest or JCrew before Jenna Lyons or Martha Stewart circa Turkey Hill.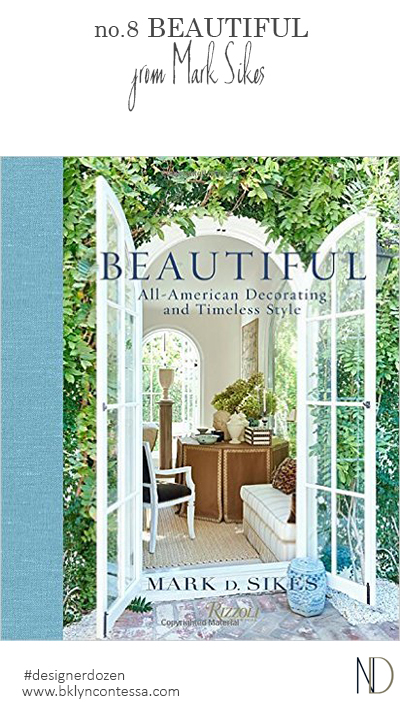 No. 9 … you know I have to confess, part of me was disappointed not to see Julia Sugarbaker in here, lol. How They Decorated is a fascinating read for those of us who love both History and Design; considering the times it is also exceedingly encouraging to read about great women.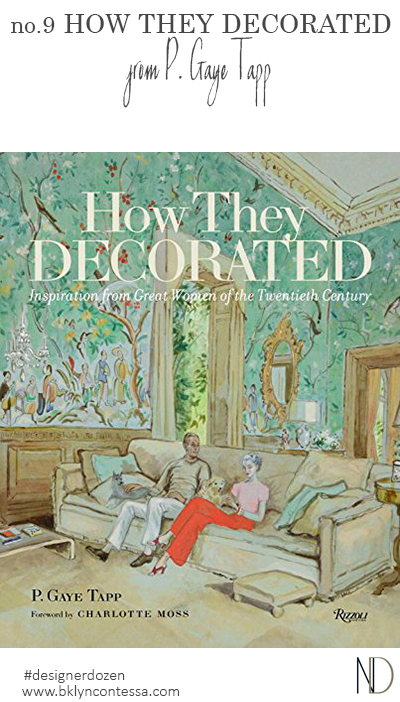 No. 10 is for those of us who are all about pattern, color, texture and print at home …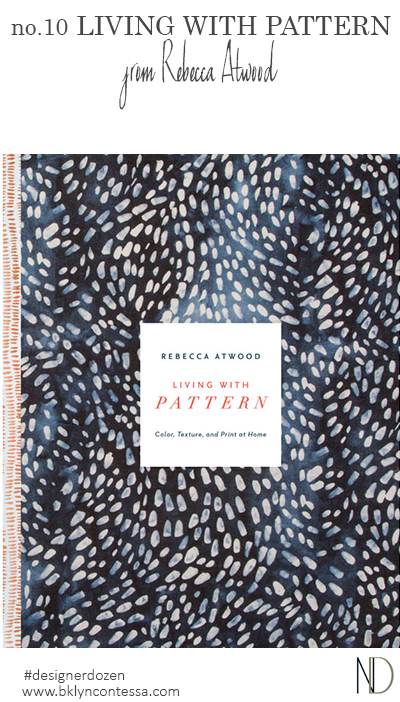 No. 11 is from Aerin Lauder and when your Grandmother is Estee Lauder beauty is in your blood.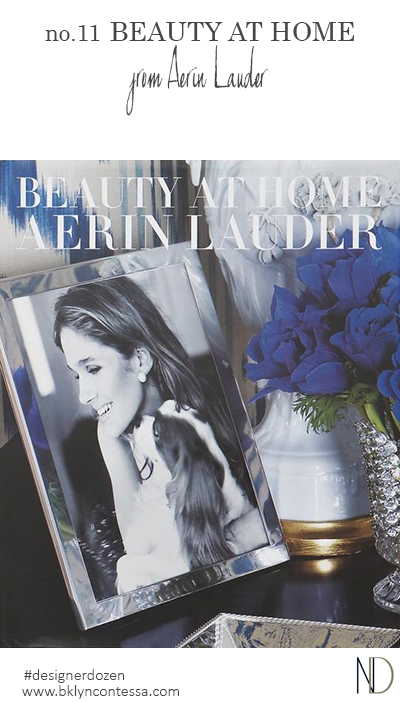 No. 12 is from Christiane Lemieux who founded Dwell Studio, authored Undecorate and travels the globe from one stylish spot to another. She is well versed at the finer things in life and this book is proof positive!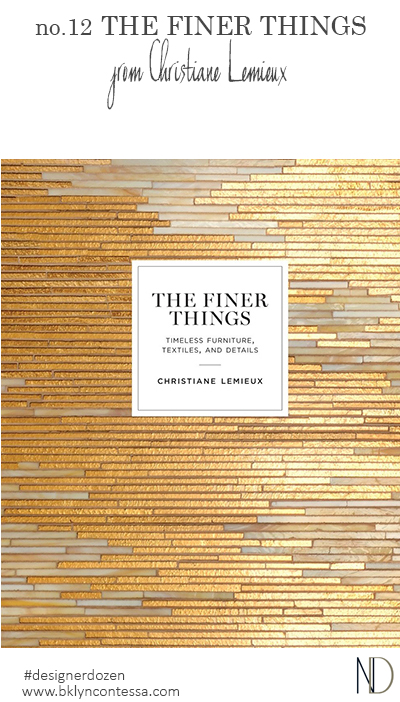 Follow #designerdozen for future posts in this series and Tweet @bklyncontessa with your comments, thoughts and questions!